1Stop Biz Resource
"A R C H I V E S"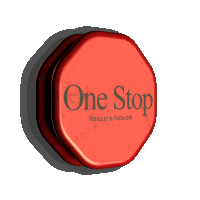 This network is NO LONGER active!
Board Closed: 5/24/10


Network Owner: Patricia Garrison, Founder of T.E.A.M. Mom!
1Stop Blog...
Please note that information will continue to be posted over on our blog, here!
Related Blogs....
'Adventures in Advertising' - $ Saving Ideas, Tips, More
Cup O' Java! - WAH, Owning and/or Running a Business
Make Marketing Magic - Sales, Leadership, Team Building
Networking - '101' - Techniques, Tips, Tools
ALL Members and Visitors:
Please read the Updated Posting Topic Details Information here, before browsing or searching through the board.
Posting Schedule
Monday - Advertising Sites, Articles, Tips
Tuesday- Chats/Classes/Events/More, Ryze Help
Wednesday - Forums, Groups, Message BDs, Ryze
Thursday - General & Specialized Resources
Friday - Books, Ezines, Magazines, Newsletters
Weekends - Off Topic Links, Misc
Thanks for Visiting!

on Twitter!