The FuFa Network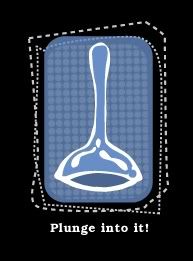 Networking is about generating trust through actionable relationships.

Lets get into serious business now through relationship networking. Build relationships with FuFa members.
Stress has been shown to create unhealthy physiological changes. The connection between stress and high blood pressure, muscle tension, immunosuppression, and many other changes has been known for years. We now have proof that humour and laughter creates the opposite effects. It is the perfect antidote for stress. Humor is a quality of perception that enables us to experience joy even when faced with adversity. Stress is an adverse condition during which we may experience tension or fatigue, feel unpleasant emotions, and sometimes develop a sense of hopelessness or futility.
Stress is defined as "the rate of wear and tear within the body" as it adapts to change or threat. Chronic exposure to job stress can lead to burnout.
Apply the FuFa balm!!
Lets do the FUFA!!!
This is the place for you to come, hang up your boots and chill.
We saw a growing need for all the serious Business net-workers to come and chill out and be themselves. Share your ideas, share a laughter, spread some smiles, while we continue our Business on our good old networking Boards. Be it Making Musical waves at Bandra bandstand, Juhu Beach Mini Mixers for 100 bucks, Requests for accomodation, Social Messages, Just about anything.
This board is open to all the fun-loving people who want to spend the faaltu time at hand with friends. Everyone is welcome.
So come on join in and enjoy!!
FuFa Network
has to maintain some discipline. So a humble request to all the members of this group
* Please dont make personal character assassinations or attacks. There is no one who is right or wrong here, all have their views so be it.
Also as long as posts have some amount of `Double Entendre' it is ok, but no Explicit please. Because there are people with gentler sensibilities out there & We wouldn't want them to be affected, would we? So Lets just sit back and enjoy the fun!!
FuFa ARCHIVE LINKS
FuFa Story Story Time here -
Getting weaved here is a story written by the members of the group, and we have one chapter completed already,Its turning out to be some FuFa story, blend with the story - No not actually blend - just be yourself and keep giving those twists and turns to it, and let the other Fufas keep guessing
Story so far!!
,
"Discover MumBai Series"-Local Trains
"Discover MumBai Series"-Premier to Mumbai Mac English
"FuFa Fiesta in different cities."
Posting Guidelines and Disclaimer
| | | | |
| --- | --- | --- | --- |
| | Previous | | | |

1 - 50 of 12,248
The ()()()__FuFa- FUlly FAaltoo NETWORK__()()() Network is not currently active and cannot accept new posts